FULL SERVICE CONTROL
Progettazione e realizzazione arredamenti per fiere ed eventi
Initially, we at PROSTAND set the objectives to be achieved, identify possible bespoke parts that need to be designed and manufactured and manage the costing, timing and resources to be employed. Once these areas have been defined, we start planning and identifying the best ways to reach the project goals within the client's guidelines, and eventually draft up a detailed plan.
Once the project plan has been approved, we work on implementing, monitoring and controlling all related activities, constantly
monitor compatibility as the work progresses, and from time to time integrate any correction and fine tuning measures that may become necessary.
At the end of the exhibition Prostand verifies every single booth through a careful customer satisfaction survey. Customer Satisfaction results immediately originate different actions focused on improving performance and therefore customer satisfaction.
A single handler, from the initial brief to the complete turnkey installation.
Proven experience in the management of high-end events, conferences and trade shows.
Organizational structure based on strategic business units (SBUs) and expert marketing management.
Consultancy, design, job planning and monitoring system.
Flexible and prompt approach also in the event of emergency.
Cutting-edge technology, high-quality materials, widespread logistics.
Undisputed leadership in the context of the Rimini and Vicenza expo centers.
Management of suppliers and outsourced services.
OUR CLIENT IS AT THE CENTER OF EVERYTHING WE DO
Our work at PROSTAND starts from hearing out our client's needs and bring their expectations to full realization through our proven work method. A team of professionals analyze the briefing and works out a proposal and a project tailored on their specific needs. After the client's approval, we take care of all the activities related to the construction and compliance test of the structure, paying utmost attention to the materials, appearance and functionality of the finished stand.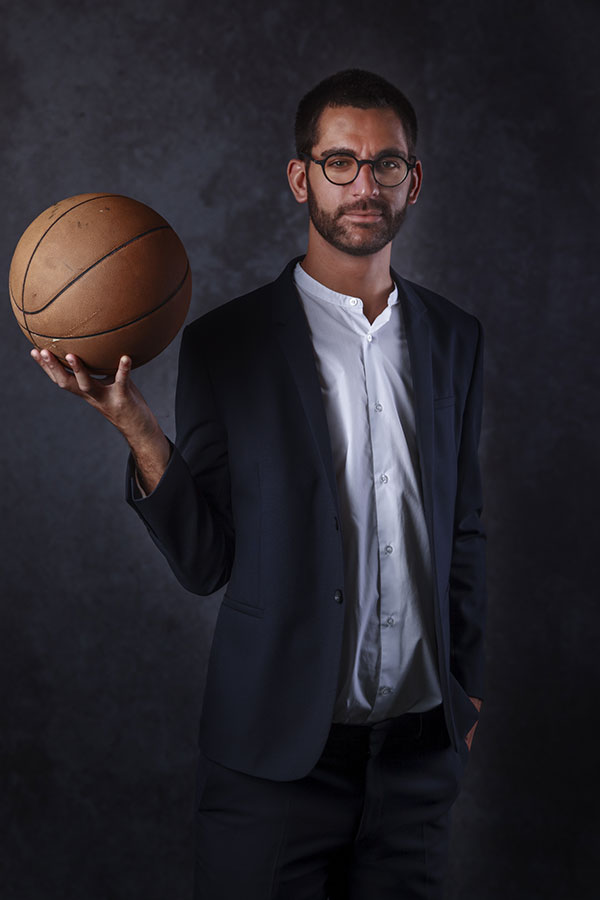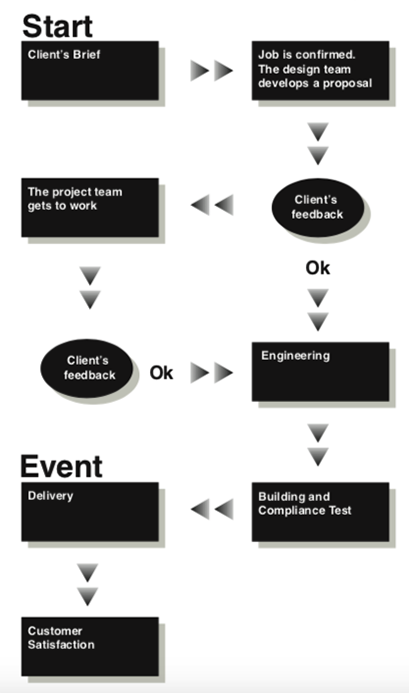 "Personalized service makes you feel special" (Seth Godin)
Tourism, Hospitality & Lifestyle
6.000+ PROJECTS OVER 1 YEAR
PROSTAND stands out in five main sectors in terms of construction, production capability and experience: Food & Beverage, Jewellery & Fashion, Wellness & Leisure, Sustainable Living & Technology, Tourism, Hospitality & Lifestyle. PROSTAND leads these five sectors, and has also recently embarked on a significant expansion mission in the United Arab Emirates, China, the USA and Brazil.
OUR PARTNERS
"Successful teamwork is the ability to work together toward a common vision. The ability to direct individual accomplishments toward organisational objectives. It is the fuel that allows common people to attain uncommon results." (Andrew Carnegie)
















To express at best its vocation as a 360-degree service provider, Prostand uses collaborations with various strategic and operational partners. In this way, Prostand remains autonomous about the setting up, being assisted by qualified partners at the same time. It is able to respond to the multiple needs of promotion and exhibition of a brand or product, in the context of fairs, exhibitions events – corporate, trade, consumer as well as retails, show rooms, shops, exhibition corners and window dressing.
AUDIO VIDEO AND LIGHTS SERVICE
LOGISTICS AND PLANNING SERVICES