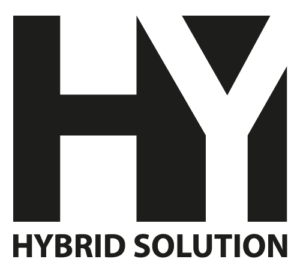 Hybrid. Customizable and economical shell scheme and modular structures
HOW DID THE 'HYBRID' PROJECT COME ABOUT ?
The Hybrid project was created to bring the exhibitor closer to a simple, fast and immediate way of setting up, allowing him to make the most of his investment in a well-kept and customisable area where he can express his values. Hence Hybrid, the solution that through a wide project, rich in characterising solutions, makes it possible to create unique spaces. A wide range of exhibition proposals that can be customised through wall colour, graphics, parquet flooring and furniture. The Hybrid stands are made of hollow core wood and available in various sizes and open fronts, further enhanced by kits from which you can choose different styles and trends. The end result will be a lively, elegant and varied exhibition thanks to the countless possible combinations that make each display solution absolutely unique.
THE FIRST 'TOWER' and 'ELEGANCE
The first two additions to the Hybrid family are Tower and Elegance.
Two refined and versatile solutions in the Basic, Plus or Luxury line, depending on the equipment included and totally adaptable thanks to the wide range of finishes and customer requirements.
The stands are available in 32 m2 (minimum), 48 m2 and 64 m2 versions.
TOWER' STAND COMBINATIONS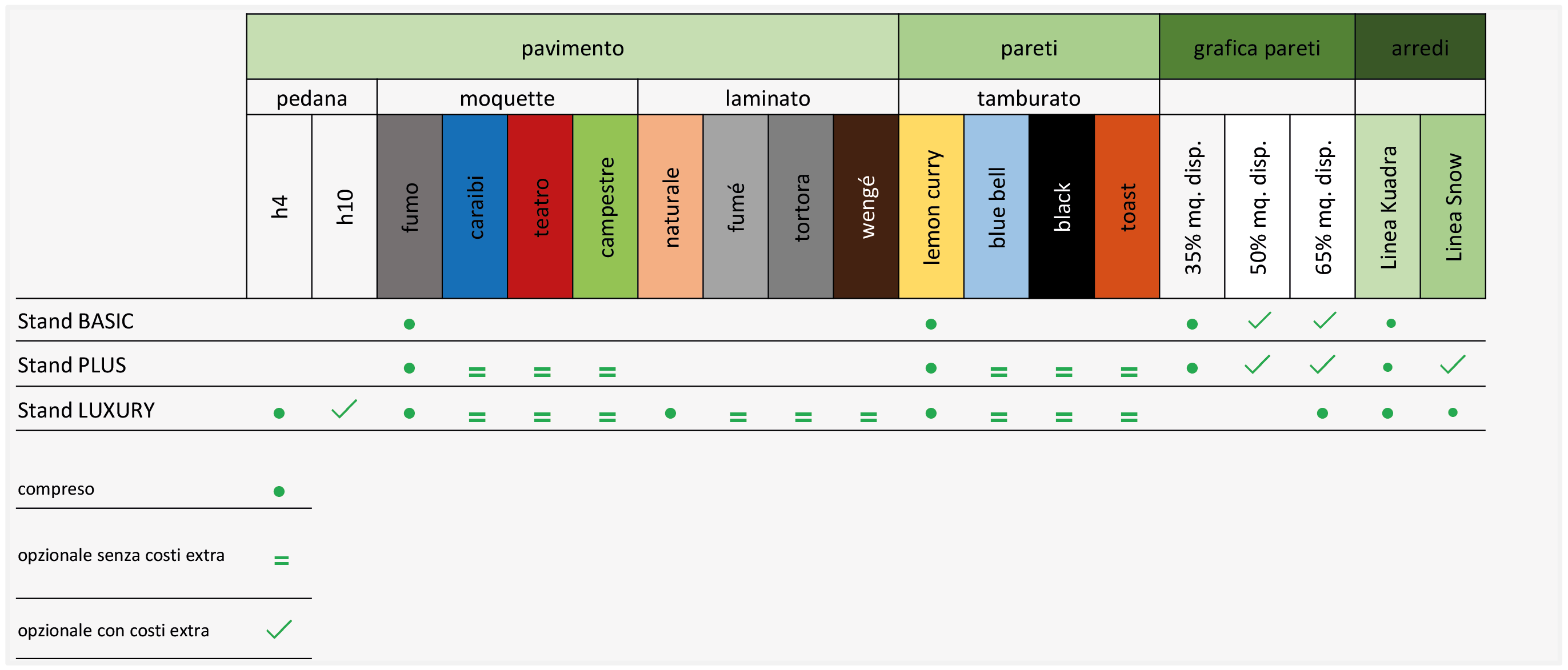 PROSTAND: YOUR IDEAL PARTNER FOR EVENT ORGANISATION
ELEGANCE' BOOTH COMBINATIONS